Denison Edge – CX Immersion Lab 2023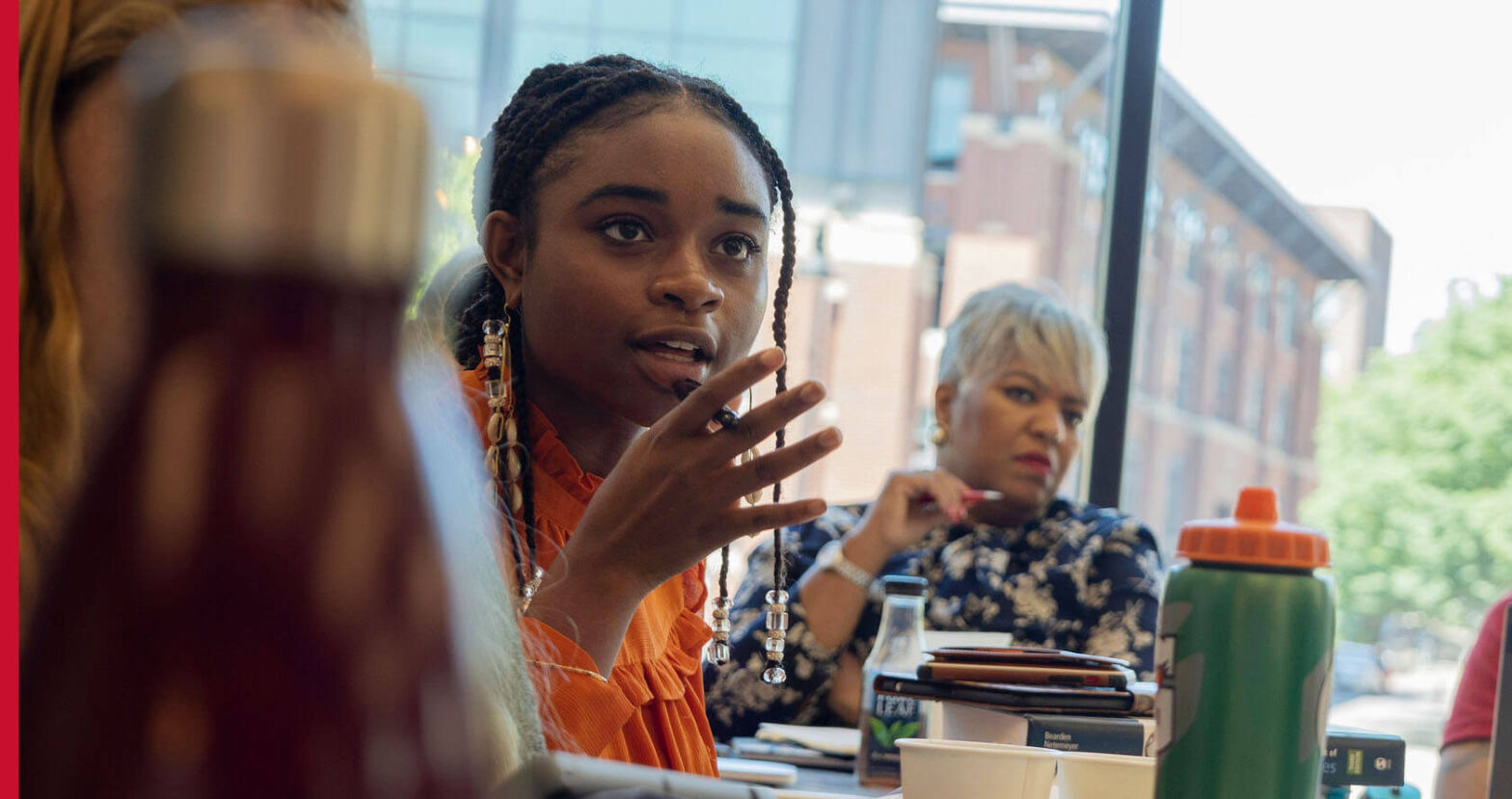 If you're a recent or soon-to-be college graduate, you may have already encountered a challenging phenomenon while looking for work. Many supposedly "entry-level" job descriptions state that they prefer candidates with experience.
It's a common conundrum: You need experience to land a job, but you can't land a job with no experience.
If this is your situation, don't despair. You may just need to adjust your perspective and view your accomplishments and experiences in a different light. If you're looking for ways to catch the eye of a potential employer, we're here to help.
We enlisted Melanie Murphy, Director of Career Communities and Coaching at Denison University, to provide some expert insight on how to improve your resume even if you have little (or no) job experience.
How to improve your resume in 4 steps
The key to building a strong resume for any job is to understand what you have to offer and why you're a good fit for the position. Instead of dwelling on your lack of professional expertise, focus on the value of the experience you DO have.
The following four steps can help you start to think differently about what you have to offer:
1. Identify your technical and transferable skills
Regardless of education or experience level, everyone has unique skills they can apply in the workforce. These skills fall into two categories: technical skills and transferable skills.
Technical skills (sometimes called "hard skills") are competencies that are relevant to a specific industry or job type. For example, a certificate in Google Ads or analytics is highly desirable for most marketing and advertising jobs. If you're seeking employment in the information technology field, proficiency in certain programming languages or IT security procedures is valuable.
Transferable skills (also called "soft skills") are talents that can be applied in any job role, regardless of the field. Examples of transferable skills are:
Leadership
Teamwork
Customer service
Analytical reasoning
Adaptability
Time management
Organization
Critical thinking
Writing
Interpersonal communication
Problem solving
If you're just entering the workforce, your list of technical skills may be shorter than your list of transferable skills. But that's not necessarily a negative thing, as technical skills are the things that can often be learned on the job. In fact, soft skills are arguably more important in today's workforce.
2. Evaluate your hands-on experience
Now that you have a better idea of the strengths you want to highlight, you can start analyzing the different kinds of hands-on or practical experiences you've had thus far. There are many life circumstances that hone the kinds of skills that employers are looking for.
People learn and develop competencies in all sorts of contexts outside of paid work, including:
Volunteering
Summer jobs
Community organizing
Service trips
Job shadowing
Athletics
School projects and coursework
Sorority/fraternity involvement
Research
Certificates
Extracurriculars/clubs
Remember, as an entry-level candidate, employers aren't expecting you to have extensive professional accomplishments to talk about. They are looking for proof that you are responsible, a hard worker, eager to learn, and a team player.
Murphy notes that many student-athletes neglect to mention athletics on their resumes, even though it reflects well on their organization and time management abilities. Juggling a full class load plus practice and games isn't easy, so give yourself credit where it's due.
3. Illustrate the impact of your experience
Identifying worthwhile experiences and listing responsibilities is only the first step. Murphy states that explaining why it's relevant — and what you gained from it — is more important.
Among the thousands of resumes she's reviewed throughout her career, this is one of the most common mistakes she's encountered. She recalls one example where a student had listed a whitewater rafting job from the previous summer.
The original draft simply stated: "Helped participants get in and out of boats." This, on its own, would never catch the attention of a hiring manager. But all it took was a few questions from Murphy about the student's daily responsibilities for a more illustrative picture to emerge.
The revised resume included language that highlights transferable skills like customer service:
"Greeted guests, explained important water safety rules and emergency protocols, and answered questions to ensure their welfare."
"Each line of your resume needs to pass the 'so what?' test," Murphy says. "You have to explain why you've included it on your resume — always tie it back to a relevant skill for the position you're seeking."
4. Review your work and rely on your resources
Sending off a resume without running it through a proofing program like Grammarly or having someone you trust look it over is another major mistake. Typos, spelling errors, poor grammar, and other mistakes are often an immediate red flag for recruiters — and could even cost you an interview invite.
As a current or former student, take advantage of any resources or support services offered by your college or university. Denison University students, for example, have access to expert guidance through the Knowlton Center for Career Exploration.
"It can be really hard for students to understand what employers actually want. They sort of speak different languages," Murphy explains. "Our career coaches help you decode the job description and then connect the dots between your experience and what employers are looking for in a candidate."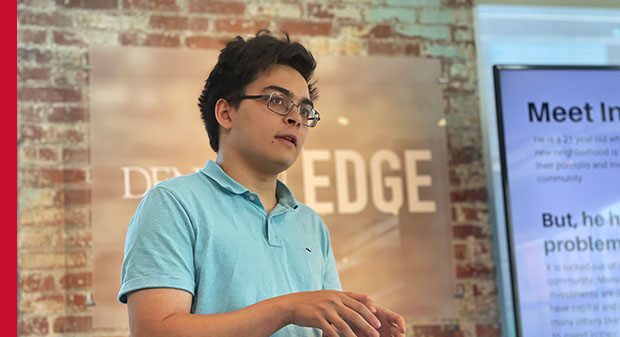 Boost your resume with intensive hands-on learning opportunities
If you've completed all of the steps above and still feel like your resume is lacking, you may want to consider seeking out more innovative opportunities to gain practical experience. Denison Edge offers many hands-on, high-touch programs that help student and recent graduates acquire skills and experiences that are highly valued by employers.
For those looking for a transformational opportunity to gain loads of practical experience in a short period of time, check out the CX Innovation Lab. In this seven-week summer program, you and a team of peers will tackle real business problems under the guidance of supportive mentors. You'll come out of this program with a new set of creative, strategic, analytic, and interpersonal skills that are sure to set you apart from other candidates in the workforce.
Learn more about what you can expect by visiting the CX Innovation Lab page.
APPLY TODAY for the Summer 2023 CX Innovation Lab held in Columbus, Ohio. Spots are limited — priority applications close January 31, 2023. Email edge@denison.edu with questions.
---