What Is Customer Experience Design? Understanding the Importance of CX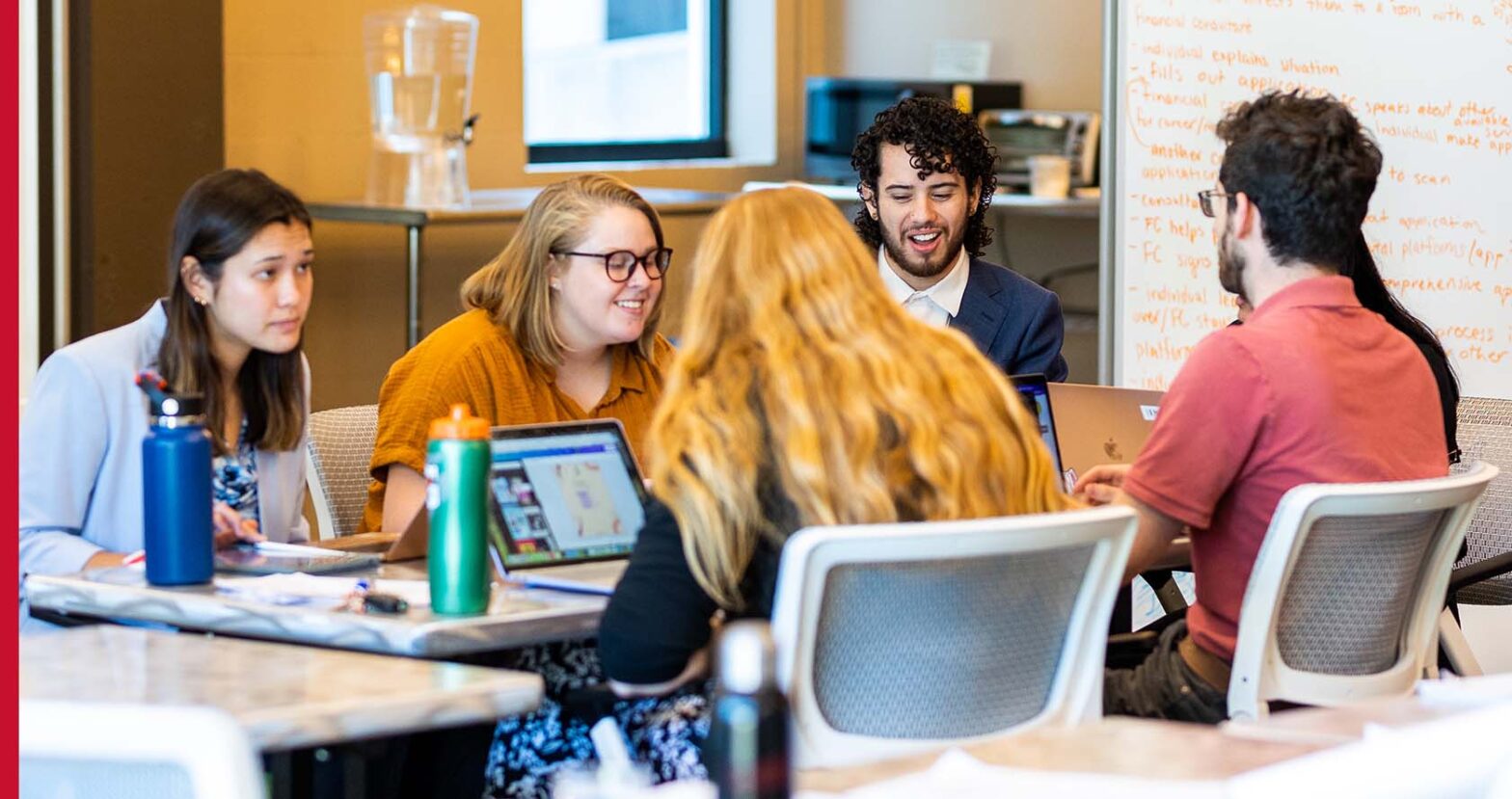 If you aren't quite sure what customer experience (CX) design is but want to learn more, you're in the right spot. Refer to this resource to learn the following: What is CX design? What is the difference between CX and UX? And why is CX design so important?
We enlisted Mike Compton, program developer at Denison Edge and the lead facilitator of the CX Innovation Lab, to get his expert insight on the topic.
What is customer experience design?
CX design is the intentional curation of the brand–consumer relationship at every point in the customer journey. Ensuring that every interaction and transaction is consistent, positive, and even personalized is no small feat, and the stakes are quite high.
"Customer experience is the factor that determines if a company succeeds or not," Compton explains. "Brand loyalty is much harder to come by these days. If consumers have one bad experience, they are likely to stop buying a product."
To put it simply, customers are going to have an experience when purchasing from any company. It's up to the organization to determine whether that experience is great, neutral, or horrible. Organizations that proactively invest in CX design strategy are better able to anticipate customer needs, identify pain points, collect feedback, analyze data, and deliver improvements.
CX vs. UX design: What's the difference?
Confused about the difference between UX design and CX design? You aren't alone. While these acronyms are related, the terms are not interchangeable.
Let's start with two simple definitions:
What is customer experience (CX)? CX is the sum total of every interaction a person has with a brand, service, or product. When assessing CX, you might measure positive brand associations (i.e., brand reputation), intent to recommend a product to others, or intent to purchase the product again.
What is user experience (UX)? UX refers to the overall usability of any service or product, whether that's an automatic soap dispenser or an e-commerce website. UX can be measured in quantitative terms (e.g., click-through rates, success and error rates, time-to-completion) and qualitative terms (e.g., the user's thoughts and feelings while interacting with the product).
UX and CX are derived from "user-centered design," which was coined in the 1990s. This movement represented an important shift in philosophy and focus. User friendliness—not style or novelty—was recognized as the most important factor in successful product design.
Both are vital to the success of a product, program, or service. As such, significant failures in either area could cause a negative customer experience.
Why is customer experience design so important?
Now that you understand what CX design is (and what it isn't), let's discuss why it matters in the first place. Consider the following points:
1. Consumers have high expectations
One Salesforce study found that 64 percent of global consumers said their expectations of online brands have grown over time, yet less than 50 percent felt that brands were able to match these expectations. Perhaps even more striking, 79 percent of consumers said that the shopping experience is as important as the products and deals being offered.
These findings indicate that consumers have come to expect a supportive and seamless end-to-end experience.
2. Buying habits and preferences have evolved
The days of making impulsive in-store decisions on important or even mundane items seem to be firmly in the rearview mirror. According to a 2019 Google Global Retail Study, 83 percent of U.S. shoppers who visited a store in the prior week said they researched online before going into the store. Quality, style, and price remain important decision factors, but they're also considering brand reputation, user-generated content and reviews, sustainability, labor practices, and more.
The modern consumer has access to the entire internet at their fingertips at all times. They are no longer beholden to buying only what is local or easy to find in their area. They can research any product before purchasing and decide to support companies that share their values.
3. Brand loyalty is a tougher battlefield than ever
In a market where consumers have seemingly infinite choices, securing a large base of repeat customers requires both maintenance and innovation. Companies that create personalized and/or meaningful interactions for their users are much more likely to cultivate a loyal base in the long run. One report found that CX drives over two-thirds of customer loyalty (more than brand and price combined).
Don't forget that CX design isn't limited to the digital sphere. Every single touch point—from packaging to billboards to service calls and more—should be factored in.
Get hands-on with CX design
It's clear that customer experience is integral to all aspects of a business. The principles of CX design are applicable to all kinds of careers spanning several industries.
If you're eager to sharpen the creative, strategic, analytic, and interpersonal skills needed to master CX design in an immersive environment, look no further than the CX Innovation Lab by Denison Edge.
In just seven weeks, tackle a complex problem from a real client. Under the guidance of supportive and subject matter experts, you'll learn to innovate, deliver solutions, and challenge yourself to do your best work yet. You'll exit the program with practical experience in bringing CX design to life—an impressive resume booster for any industry.
Learn more about what you can expect by visiting the CX Innovation Lab page.
APPLY TODAY for the Summer 2023 CX Innovation Lab held in Columbus, Ohio. Spots are limited— January 31, 2023. Email edge@denison.edu with questions.