Denison Edge Program:

About Edge
An innovator in providing stackable skills and certificates for today's job market.
---
Denison Edge:
Your destination to upskill while launching, pivoting, or accelerating your career.
Located in Downtown Columbus. We keep our finger on the pulse of industry leaders to build your skills and experiences that employers are looking for. Our team curates instruction based on these needs and offers a stackable, credentialed programs to prepare you for what's next in your journey.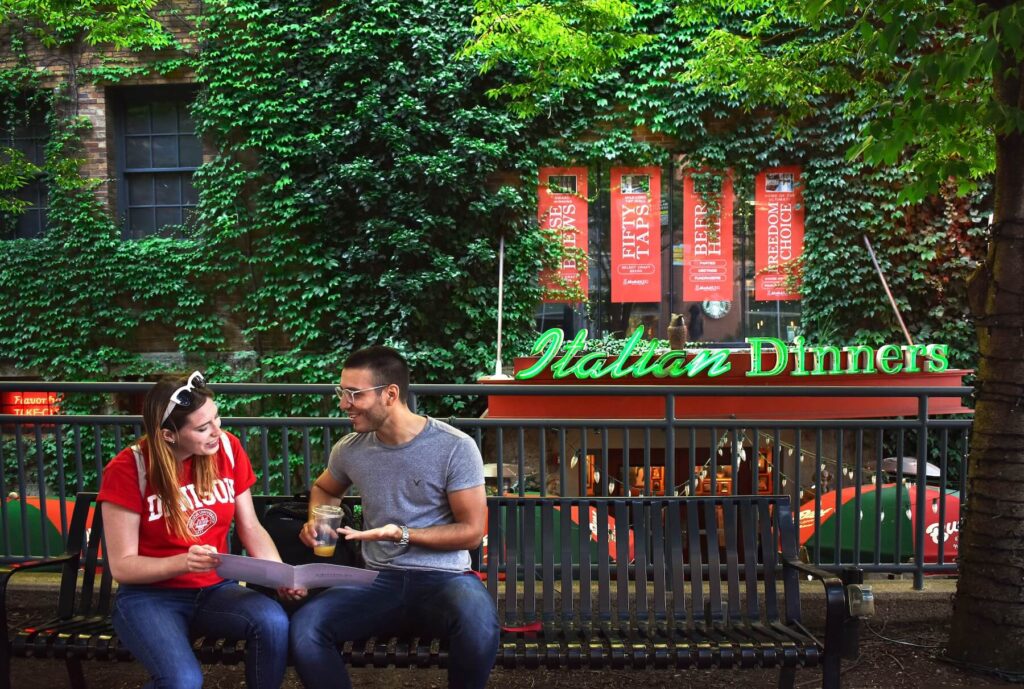 ---
Denison University
Denison University is one of the nation's top liberal arts institutions and is in a league of its own when it comes to preparing students for successful careers and rewarding lives.
Denison's pragmatic approach to the liberal arts bridges students from academics to the work world starting from their first year on campus.
Denison's innovative academic programs are deeply rooted in the liberal arts and provide students with practical, real-world application through in-class, co-curricular, and internship experiences. Because of this, Denison students graduate with an unusually high degree of exposure to and preparation for existing and emerging career paths.
The Austin E. Knowlton Center
Denison Edge is an initiative of the Austin E. Knowlton Center for Career Exploration, Denison's award-winning, on-campus career center.
Knowlton Center staff are career counseling experts who coach students one on one and through small-group workshops. They facilitate internships, and provide job search resources, graduate school counseling, and close knowledge gaps with profession-specific skills development.
The Knowlton Center's innovative and ever-evolving suite of programs prepares students for lives and careers, and connects them to Denison's extensive alumni, parent, and employer network for mentoring, internships and job placement.
---
---