Denison Edge Program:

CX INNOVATION LAB
A transformational summer opportunity.
---
COLLABORATE. SOLVE. GROW. IMPACT.
Businesses need innovators. They want you to be ready to contribute from day one to solve their challenges. But how do you show the quality of your skillset and capabilities when you're just beginning your career? Denison Edge's CX Innovation Lab gives you the opportunity to tackle real business problems in a supportive environment that challenges you to be your best and gain the edge.
CX INNOVATION LAB IN SESSION.
For inquiries about future summer sessions, email edge@denison.edu.
---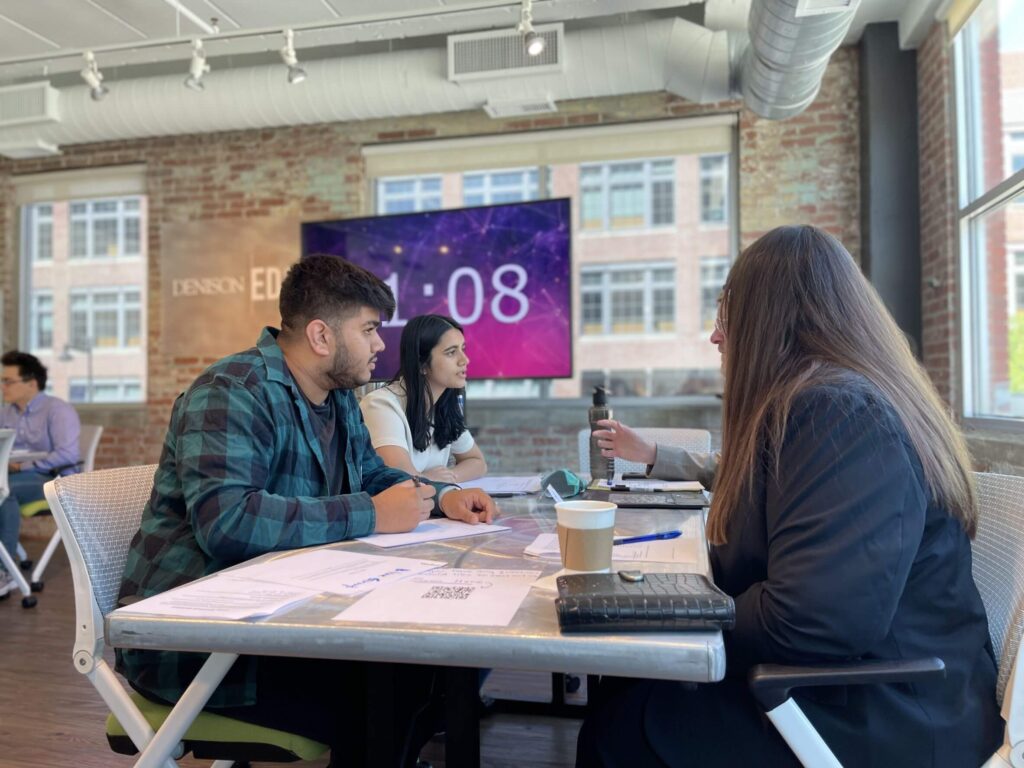 BRIDGE THE GAP BETWEEN CLASSROOM AND CAREER
The CX Innovation Lab goes beyond the typical summer internship. It starts with a complex problem from a real client that you and your team will be challenged to solve.

You'll learn and consult directly with experienced business professionals who will help you fine tune your leadership and creative thinking skills. You'll then apply those skills as you network with mentors and pitch your solutions directly to clients. At the end, you'll have a resume-worthy experience and a portfolio of practical business knowledge.
---
THINK DIFFERENTLY
During one resume-building summer in Columbus, Ohio, you'll network with business professionals and industry experts to grow and develop your Customer Experience (CX) skills in design thinking and innovation.

Designed for college students and recent graduates, this resume-worthy experience surpasses the benefits of a "regular" summer internship. Be prepared to:
Actively participate in a 7-week intensive program
Build relationships with attendees from across the nation (and the world)
Work and stay in downtown Columbus
Meet, consult, and network with leaders
Learn about the needs of clients
Work in teams and with mentors
Receive coaching, mentoring, and feedback
Solve real client problems
Pitch ideas intended to foster change
Explore your full potential, both professionally and personally
2023 Program Dates: 6/12/2023-7/28/2023 (Holidays: 6/19, 7/3-7/4)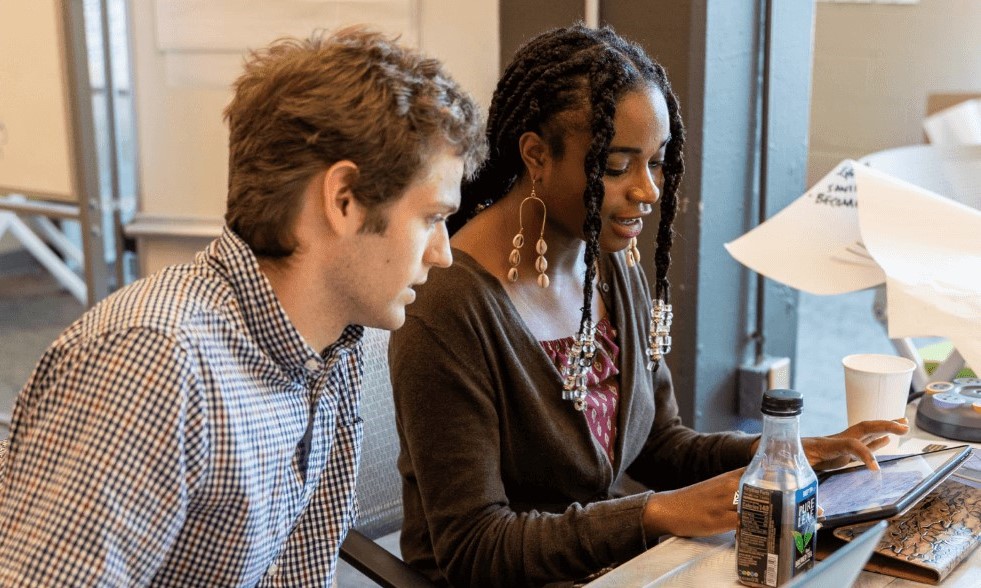 ---
A bootcamp for customer experience training.
No matter your major, the CX Innovation Lab prepares you to hit the ground running. You'll learn how the customer experience influences all aspects of a business-and how to leverage this experience at each customer touchpoint to engage and influence the consumer.
Invest in your future.
The cost of the CX Innovation Lab is $6,000. Limited financial assistance is available on a first-come, first-serve basis. Interested in learning more about the CX Innovation Lab or financial assistance? Email edge@denison.edu to learn more.
Here's what last year's group had to say:
Related Articles
Denison Edge – CX Immersion Lab 2023

How to improve your resume with little or no job experience If you're a recent or soon-to-be college graduate, you …

Read more

How to Find an Internship

When you think of an intern, you may conjure up images of making coffee runs, organizing files and doing endless busy work. It's a common stereotype in movies or tv shows, but it's far from the reality of what an internship looks like in 2023.

What Is Customer Experience Design? Understanding the Importance of CX

If you aren't quite sure what customer experience (CX) design is but want to learn more, you're in the right spot. Refer to this resource to learn the following: What is CX design? What is the difference between CX and UX? And why is CX design so important?